CITROEN Simply Drive (SimplyDrive ™)
The best way to drive a Brand New Citroen Car every 3 years with 1 monthly payment.

What is Citroen SimplyDrive?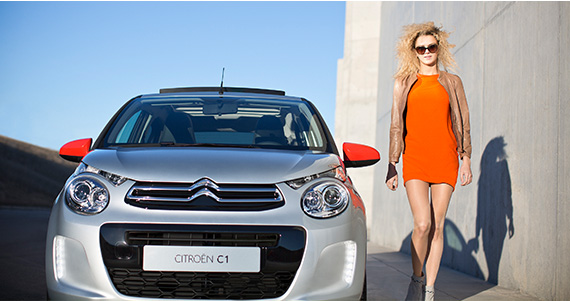 Citroen SimplyDrive is our Personal Contract Purchase (PCP) deal. With SimplyDrive you can drive a new Citroën every 3 years.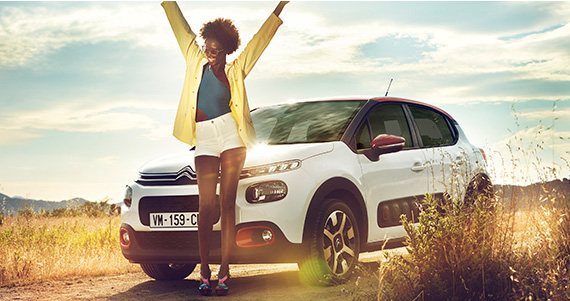 Are you a young driver looking to drive a brand new car? Looking for inclusive car insurance? Or do you simply want one single finance package that covers most of your car financial costs?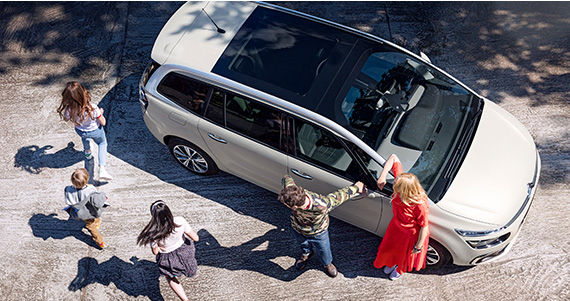 For one single payment, you get to drive a brand new car, with car insurance, tax, servicing, roadside assistance all taken care of.
Watch a video explaining Citroen SimplyDrive
Cars available with Citroën SimplyDrive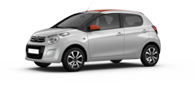 C1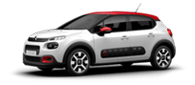 C3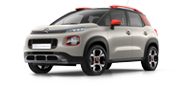 C3 Aircross SUV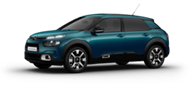 C4 Cactus Hatch
What are the key features:
3 Years' Finance
The Personal Contract Finance product has a full term of 36 months, with 35 monthly payments followed by 1 optional final payment.
3 Years' Comprehensive Motor Insurance
With Citroën SimplyDrive your motor insurance policy will be automatically renewed to ensure you benefit from three years continuous cover (subject to underwriting criteria). Better still, your premium will remain fixed for the duration of your contract. (We do reserve the right to increase your premium should you add a younger driver to your policy mid-term).
3 Years' Routine Servicing
Keeps your car running in tip-top condition with servicing carried out by the specialists at your local Citroën service centre.
3 Years' Roadside Assistance
Just in case...
3 Years' Road Fund Licence (if applicable)
Your first year's road fund licence is included and your dealership will give you a cheque to cover the costs of years two and three (based on current duty rates at time of purchase).
3 Years' Warranty
Just in case...
3 Years' Payment Waiver
In the unfortunate event of you being made redundant involuntarily, PSA Finance UK LTD will waive up to 6 monthly instalments giving you time to find alternative employment. If you are still unemployed after 6 waived instalments you are given the option to hand your vehicle back without further financial liability. (Subject to terms and conditions).
All for one monthly payment
Call now for more information:
Citroen Swansea - 01792 620950
Citroen Carmarthen - 01267 853768
Citroen Bridgend - 01656 353115
Register your interest in Citroen Simply Drive
Terms and conditions
Citroën SimplyDrive - Personal Contract Purchase
Citroën SimplyDrive applies to qualifying new vehicles ordered and delivered between 01/06/20 and 30/06/20 or until such time as they may be withdrawn by Citroën at its complete discretion. Citroën Insurance are trading styles of PSA Finance UK Ltd, a company registered in England and Wales under company registration number 01024322 having its registered office at RH1 1QA. Ts & Cs apply. A guarantee may be required. Excesses apply. A deposit may be required. At the end of the term, you can either i) return your car subject to excess mileage and damage charges, ii) part exchange your car where equity is available or iii) pay the optional final payment to own the car. Minimum age 18 with Telematics, otherwise 21, maximum age 75. Policyholder must have a minimum of 2 years NCD to use on the vehicle and all drivers must meet eligibility criteria including minimum 2 years' full UK licence or with Telematics drivers are required to install the Telematics Box & consent to Data capture & transmission to qualify for insurance and all drivers must hold a full UK licence. Insurance subject to cancellation if you receive four warnings for poor driving. For all drivers, limits on claims/convictions and excesses apply. 3 years motor insurance is provided and underwritten by U K Insurance Limited, which is authorised by the Prudential Regulation Authority and regulated by the Financial Conduct Authority and the Prudential Regulation Authority. The costs of insurance, servicing and Roadside Assistance are included within the monthly payment. Citroën SimplyDrive is provided on a monthly pay-as-you-go basis and can be cancelled at any time without penalty or affecting the remainder of the Citroën SimplyDrive contract. Ts & Cs apply.
Arthur Bassett & Co. Limited trading as Bassetts Citroen is acting as a credit broker and is not a lender. To finance your purchase we will only introduce you to PSA Finance UK Ltd, the exclusive provider of Citroën SimplyDrive.