Get The MyCitroen Mobile App
Download the MyCitroen app on your smartphone + manage your car on a daily basis.
MyCitroen allows you to connect to your Citroen vehicle with your smartphone. It has been designed with integrated technologies to enhance your Citroen driving experience before, during and after each journey.
Find Where Your Car is Parked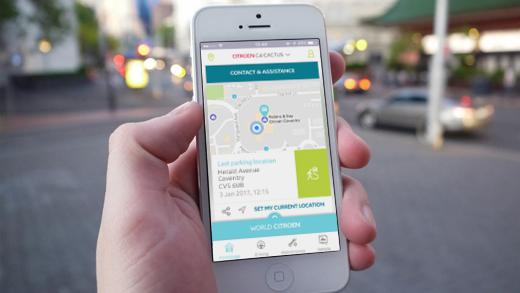 With the "Location/geolocation" function of MyCitroen app, you won't struggle to find your car anymore. Just let the app guide you to the exact location of your vehicle!
Manage Your Driving
Duration, distance, consumption, find out about the details of all your journeys with the "Driving" function. Categorise the type of trips you're making and check statistics on your journeys, such as your average MPG. A useful tool for drivers who want to improve their driving performance and efficiency.
A Personalised Maintenance Plan
With MyCitroen, find all the information you need about your car's maintenance and servicing schedule: warranty, mileage and upcoming appointments.
You are directly connected to your chosen 'preferred dealer'. You can also easily make an appointment or ask for a quote using the app.
It's easier, safer and more convenient!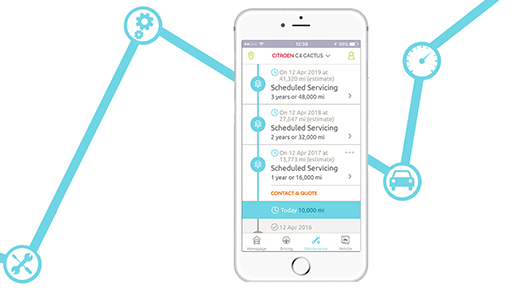 Information About Your Car

With the MyCitroen app, you can quickly access all the documentation related to your vehicle. Whether you need some information on an existing contract or a potential new one, you can access this in the "vehicle" tab.
A warning light? An alert passed by your car? With MyCitroën, you can access a guide telling you the meaning of every dashboard warning light with information on how to fix the problem.
No more struggles with paperwork on the hard shoulder, a guide to your dashboard warning lights is now available on your smartphone.
User Assistance
A breakdown, an accident, a claim? Don't panic! With MyCitroën app, select your 'preferred dealer' and contact them or make an appointment. On the "Contact & Assistance" page, you can also quickly contact our support services.