Smart Repair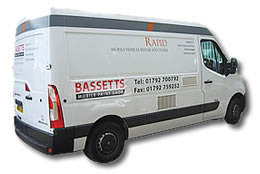 We can repair most types of minor damage to your car quickly and without fuss
If your vehicle has a minor scratch in it's paintwork, a small dent or maybe a kerbed wheel, Bassett's can fix your vehicle's minor damage quickly and with no fuss. Call now for details on 01792 700 792 / 07401 400044.
Bassett's can provide a top quality, fast repair service for minor vehicle paintwork and alloy wheel damage, an at a very competitve price. You can either arrange to pop your car in to our accident repair centre on Swansea Enterprise Park, or one of our mobile smart repair vans can visit you at your home or workplace.
Bumper Scuffs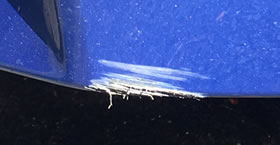 Get rid of unsightly bumper scuffs quick and easily.
Minor Dent Repairs
We can remove small dents to your vehicle's bodywork.
Alloy Wheel Repiars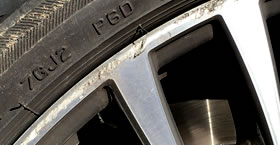 Kerbed an alloy wheel? No problem give us a call!
Paint Scratches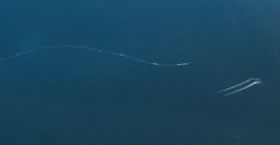 Paint scratches can be removed with an exact colour match.
Our Repairs
Are carried out at a time and place that suits you
Are hassle free and carry a lifetime ownership guarantee
Mostly cost far less than the average motor policy excess, no need to lose your no claims bonus!
Increase the re-sale value of your car, make your car stand out in the ads or get more ££ in part exchange!
Smart Repair Prices
Bumper scuffs from £90
Wing miror covers from £35
Alloy wheel repairs from £45
Polished alloy wheel repairs from £95
Full bumper from £180
Parking sensors supplied and fitted from £220
Touch ups from £20
Scratches polished from £15